Extracting Creativity
Described by Andrew Lanyon as an exercise in 'streaming and open cast as opposed to deep mining of the imagination', this workshop grew out of his continuing experimentation with ways of accessing inventiveness. The workshop was held in Alice Mumford's studio-barn in Canonstown, near Hayle, and offered opportunities to make books and watch films. Amongst the participants were a group of seven Year 10 students from St Ives School, with their teacher Gizela Daemi-Rashidi.  Andrew Lanyon provided the following account of the workshop. Photographs by Maria Christoforidou and Gizela Daemi-Rashidi.
This was perhaps the fifteenth experiment with creating books, using as a starting point a pile of images from old encyclopaedias etc.  Around 23 people took part with ages ranging from twelve to 45.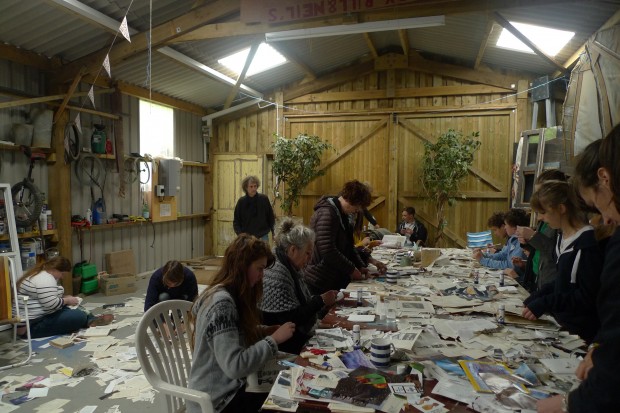 The food supplied by Anne Haycock was so good it was lucky I had some films to show after lunch.  Normally I prefer people to work mornings only, since lunch can take an hour or two to recover from – seriously affecting inventiveness!
The long-term goal is to create a 'formula' for inventiveness.  Our related film-, music- and song-making days (42 so far) are proving more successful.  The main difference between the film/music workshops and the bookmaking is that on the latter people work alone.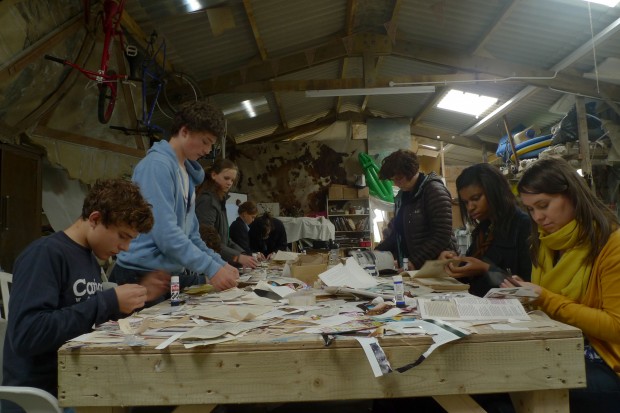 The next one (at Redruth next week, with 8/9 year-olds) will be the first in which I will group the children in threes or fours.  I will also give them a choice of genres – eg murder/romance – so that they have a theme in mind as they sift through images.  I think these changes in tactic will improve the bookmaking, so it will become as exciting as the other workshops.
Since everyone keeps the books they make, I have nothing to show.  The books themselves are by-products – for me because it is a long-term study in inventiveness and for the participants because they discover a way to be inventive.  There were some surprises.  For instance someone who works with words – writing about art – produced two of the best visual pages, which surprised and delighted them. The 12 year-old clung to her book, too shy to bring it over to show me.  But I got to see it and it was so good we all looked at it.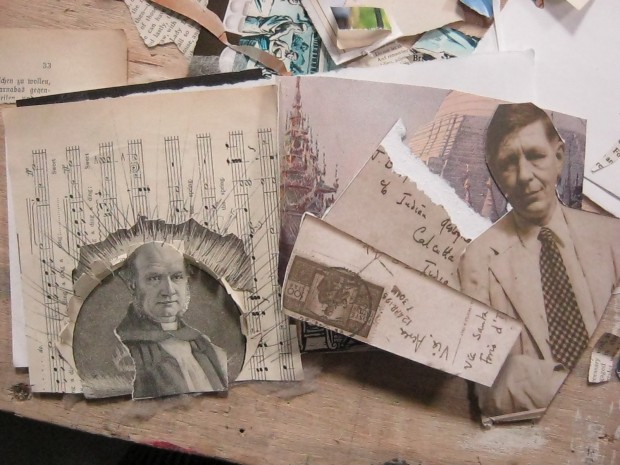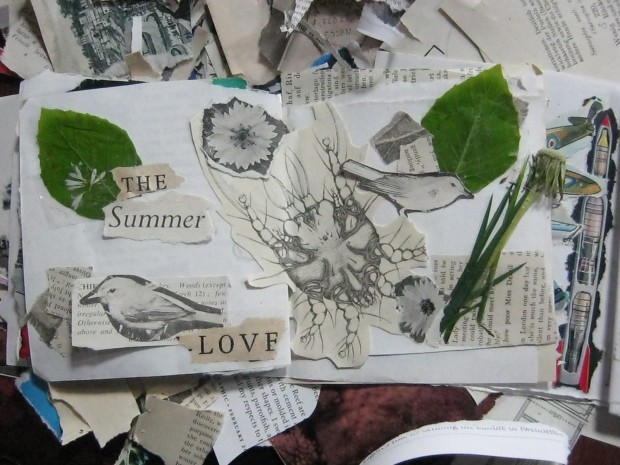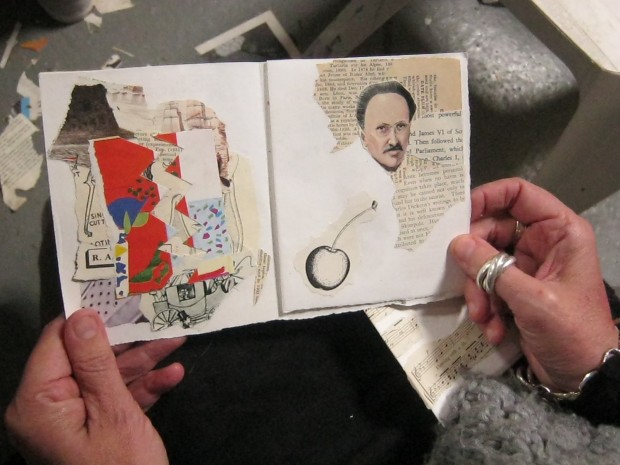 Read more about this field trip in the Programme listing and view Andrew Lanyon's report (004).