Kasia Redzisz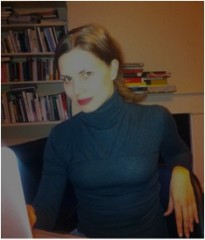 Kasia Redzisz is an Assistant Curator at Tate Modern, where her recent projects and exhibitions include Ai Weiwei Sunflower Seeds, Out of Place (co-curated with Ala' Younis) and Alighiero Boetti: Game Plan (with Mark Godfrey). She is currently preparing a show for Level 2 gallery in collaboration with Contemporary Image Collective in Cairo. In addition to her work on exhibitions, she works on the Tate collection, focusing her research on the art of Eastern and Central Europe.
Prior to joining Tate in 2010 Redzisz worked at the Museum of Modern Art in Warsaw (2005 – 2007). In 2007 she co-founded Open Art Projects, a non-profit organisation based in Warsaw and working internationally on art commissions. She curated and produced projects with artists such as Paweł Althamer, Peter Coffin, Christian Tomaszewski and Piotr Uklański.
Redzisz is a co-editor of 'Drought' by Anda Rottenberg, a source book on Polish art of the 1980s and she is currently working on a new publication on Polish sculpture of the period, to be published in 2012. She is also a contributor to Frieze Magazine.
In 2011, together with Mirosław Bałka, she started developing an on-going project focused around his studio and hometown. Otwock (www.otwockstudio.pl) combines contemporary art and the specific local character of the place, exploring its context, potential and the relationship between art and the space in which it is made.
Kasia Redzisz completed her MA in Art History at Warsaw University in 2007.