Ingrid Swenson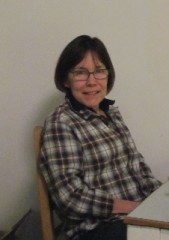 Ingrid Swenson has been the Director of PEER, London, since 1998.
Leading a small-scale independent arts organisation, she has enabled over fifty projects in the gallery space on Hoxton Street, in the wider Shoreditch community and beyond. She has commissioned and produced major works by emerging, mid-career and established artists including Martin Creed, Mike Nelson, Ceal Floyer, Breda Beban, Siobhan Hapaska, Edwina Ashton, Anthony McCall, Milly Thompson, Jennet Thomas, Kathy Prendergast, Bill Culbert, John Smith and, most recently, Stuart Brisley.
In the past five years she has developed strategic partnerships in order to continue and expand PEER's activities. Most notably she has worked with Shoreditch Trust, the local award-winning community-focused organisation, on initiating and implementing a number of culture-led regeneration projects for the public realm. This has included high quality and widely acclaimed commissions with Bob & Roberta Smith, Tania Kovats, Yuko Shiraishi and John Frankland. In 2011 PEER successfully applied to become a client of Arts Council England, and, from April 2012, has entered a three-year agreement as part of their National Portfolio.
While Director of PEER, Ingrid also curated the Raymond Pettibon retrospective for Whitechapel (2001), was the AHRB Curator at Royal Holloway University of London (2002) and was Acting Director of RSA Art for Architecture Award Scheme (2003). Prior to PEER, she worked in a number of arts organisations, including the ICA (exhibitions coordinator 1988-1994), Serpentine Gallery (interim curator 1997) and Contemporary Art Society (curator of The Economist building programme, 1996-7).
Ingrid holds an MA in Art History from the University of Sussex (1985) and has been a guest lecturer on BA and MA fine art and curating courses, including Sotheby's Institute, Royal College of Art, Central St. Martins, City University and Chelsea School of Art. She has published her writing on art and its wider social and cultural impact in a number of periodicals and catalogues.