Extraction: Projection curators
Framing The Penzance Convention and deepening exploration of the theme, The Exchange will present Extraction: Projection, an exhibition of projected image work. Guest curators José Roca from Colombia, Daniel Muzyczuk and Agnieszka Pindera from Poland, have been invited to make selections of projected image work in response to the theme.

Daniel Muzyczuk and Agnieszka Pindera
Daniel Muzyczuk
Daniel Muzyczuk joined the Museum of Art in Łódź, Poland, as a curator in November 2011, having previously been a curator of the Centre of Contemporary Art in Toruń since 2008. He was co-founder of the anti-censorship initiative Indeks73 and has curated, amongst others, the following exhibitions: Long Gone Susan Philipsz (2009), Fabryka Mariusz Waras and Krzysztof Topolski (2010), MORE IS MORE (2010) and Melancholy of Resistance, Works from the M HKA Collection (2010). He has taught at the Academy of Fine Art in Gdańsk and is a member of AICA.
Agnieszka Pindera
Agnieszka Pindera is an independent curator based in Warsaw, and a member of AICA. From 2008 to 2011 she was a curator at the Centre of Contemporary Art in Toruń. Selected exhibitions include: The Past is a Foreign Country (2009), Don't Stare at the Sun, Works from the Daros Latinamerica Collection (2009), Tag! Base! Hide& Seek!(2010) and Berlegustopol (2011). cargocollective.com/pindera
José Roca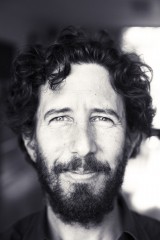 José Roca is a Colombian curator based in Bogotá.  He has recently been appointed as the Estrellita B. Brodsky Adjunct Curator of Latin American Art at Tate, where he will take a leading role in developing Tate's holdings of art from Latin America and will work closely with Tate's Latin American Acquisitions Committee. He will be based in Bogotá but will make regular visits to London.
José Roca was the chief curator of the 8th Bienal do Mercosul (2011) in Porto Alegre, Brazil. For a decade he managed the arts programme and oversaw the development of the collection at the Banco de la República in Bogotá, establishing it as one of the most respected institutions in the Latin American circuit. He was a co-curator of the I Poly/graphic Triennial in San Juan, Puerto Rico (2004), the 27th Bienal de São Paulo, Brazil (2006) and the Encuentro de Medellín MDE07 (2007), and was the Artistic Director of Philagrafika 2010, Philadelphia's international Triennial celebrating print in contemporary art. He served on the awards jury for the 52nd Venice Biennial (2007). Roca has also curated numerous solo exhibitions focusing on the work of artists such as Oscar Munoz, Antoni Muntadas, Eugenio Dittborn, Regina Silveira and Julio Alpuy among others.
Currently José Roca is creating a new space in Bogotá called FLORA, a small independent space similar to the artists hub, Casa M, created for the Mercosul Biennial and to other spaces he has proposed in the past for institutions with which he has worked, like Casa del Encuentro in Medellín and El Parqueadero in Bogotá. FLORA will be a space for artists interested in the relations between art and nature, with a library specialising in those themes, a project space, and five studios, one of which will be for an emerging artist and the other for a curator-in-residence. FLORA will have an outpost in a small town near Bogotá, where the residency program, called Permanent Summer, will take place: deuxsoleils.wordpress.com. FLORA is expected to open by the end of 2012 and will be Roca's sole other occupation apart from Tate.